The air has turned frigid here (even deep in the heart of Texas!), and my day has gone completely awry, and I'd really like to be curled up on my bed with my best blanket and a good book, but I'm a pioneering member of Barrie Summy's Book Review Club, so I'm getting this review out first!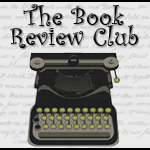 Click icon for more
book review blogs
@Barrie Summy
This month, I'm reviewing
Airs Above the Ground
by Mary Stewart. Any reader of this blog knows that Mary Stewart is bandied about this blog quite regularly. She is my favorite author, and has been since I read my first book by her, probably twenty-eight or so years ago. I've read all her romantic suspense novels, but I've not read any of her Merlin series, and I was thinking quite recently that I should. It's very possible the first in the series could be reviewed here next month...
I've probably read
Airs Above the Ground
ten times, and I'm currently on my second copy, despite still owning the first. It is an enchanting novel, more suspense than romance because the the heroine is happily married throughout the novel. The romance is there but not a huge story element. The story lies in the circus, and the horses...and is set in the 1960's.
Vanessa March was hoping for a holiday in Italy, but instead, her husband has been called away on business to Stockholm. But then she sees him in a newreel on the scene of circus fire in Vienna...with a young blonde hanging on his arm. So when a friend asks her to ferry her teenage son to Austria to see his father, Vanessa accepts, determined to discover the truth.
In Austria, the pair locates the circus, casually insinuates themselves with the owners, and discovers that Vanessa's husband is undercover as Lee Elliot. The circus' horse trainer and a coworker of Lee's have died in the recent fire, and Lee is eager to wrap up his inquires prior to the circus crossing into Yugoslavia in two days. Vanessa and her young companion are pressed into service as an additional set of eyes and ears, and then...they are well and truly in it.
Without giving anything away, I will tell you that Lee has reason to be suspicious, and that the circus is at the center of the mystery. And then there are the horses... The circus owns a Lipizzaner stallion trained in the dressage movements and some of the 'airs above the ground' which are the military manuevers that have been taught at the Spanish Riding School for 400 years. It is the Lipizzaner that steals the show in this novel, but the suspense is first-rate.
In as many times as I've read this book, I've never made a solid attempt to do a little research on the Lipizzaner stallions and the 'airs above the ground.' This time, I found them on You Tube. And watching them was a delight. They are all white stallions, descended from the Spanish Andalusians, and it sometimes takes them years to learn the manuevers. In 1945 General Patton saved the animals from being destroyed by bombings or the encroaching Soviet army. There's even a Disney
movie
!
[via]
There is a much longer
video
as well, with tutorial, if you're interested.
As always, I highly recommend Mary Stewart and any one of her romantic suspense novels.