Somehow along the way,
Anne of Green Gables
has managed to slip through the cracks of my reading life. I watched the Sullivan Entertainment
Anne of Green Gables
miniseries
while in high school, and loved every minute of it, but I never quite made it back to the book. Now I have, and I'm reviewing it for Barrie Summy's Monthly Book Review Club.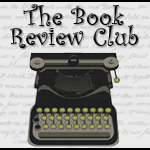 Click icon for more
book review blogs
@Barrie Summy
Orphan Anne Shirley is mistakenly sent to Marilla and Matthew Cuthbert of Green Gables, Avonlea, Prince Edward Island, when they'd specifically requested a boy to help Matthew with all the heavy work. Marilla is intent on sending the mouthy, flighty child back, but Matthew is thoroughly charmed and wants to keep her. After a trial period, which tests Marilla's patience to the breaking point, it isdecided that Anne can stay. Anne is overawed with the island and all of its natural beauty and spends a good bit of her time imagining names and histories for different spots. Meanwhile, she makes a 'bosom friend' in Diana Barry, and they are inseparable. But mischief and trouble continue to follow Anne to hilarious result.
Anne of Green Gables is the first in the series by Lucy Maud Montgomery, and it captures Anne between the ages of precocious eleven and sensible, elegant fifteen.
I enjoyed
AoGG
immensely. It's been a long time since I've seen the miniseries (although I own the DVD's), and the book charmed me all over again, even more so because the lavish descriptions filled the narrative instead of just frothing out of Anne's mouth. The miniseries stayed (mostly) true to the book, and I was glad for that. I have to admit that they characters who played Anne and Marilla and all the others were already set in my head because of the movie, but that didn't detract even a bit, because they'd all seemed pretty much perfect the first time around.
I have to admit, I wish Gilbert Blythe (Anne's mortal enemy/eventual love interest) had made a few more appearances. Either he was larger than life on screen, or they added a few extra scenes with him, because I felt he was less of a mystery in the mini series.
But, oh, page after page of Anne's dreamy wonder, Marilla's sharp wit, and Matthew's quiet admiration was lovely, and all the commentary on the quirky characters of Avonlea had me thinking of Jane Austen. But what I adored most were the gorgeous descriptions of Prince Edward Island. I see it in my mind, and want to visit now more than ever.
"They had driven over the crest of a hill. Below them was a pond, looking almost like a river, so long and winding was it. A bridge spanned it midway and from there to its lower end, where an amber-hued belt of sand hills shut it in from the dark blue gulf beyond, the water was a glory of many shifting hues--the most spiritual shadings of crocus and rose and ethereal green, with other elusive tintings for which no name has ever been found."
Sigh. Too bad Gilbert wasn't around at that moment...
Oh, and the last line..."nothing could rob her of her birthright of fancy or her ideal world of dreams." Love it.
It was so worth the wait.
If you're interested in a little more AoGG discussion, stick around...I encourage you to read (re-read!) the book and watch (re-watch!) the mini-series for a good ole discussion, including a little Gilbert gossip.

And definitely swing by Barrie's blog for a great selection of reviews!