Last month I was on vacation during Barrie Summie's Book Review Club, smack dab in the middle of the book I'm reviewing this month:
The Nick of Time
by Ted Bell. And let me tell you, I was
completely
caught up!
Nick McIver is the adventurous son of a lighthouse keeper, growing up on Greybeard Island off the coast of Britain in 1939. At twelve, he has free run of the island, a sailboat of his own, and the skill to get him out of some seriously tight spots.
Nick's greatest aspiration is to be a hero like is father, a pilot flying during WWI, or his friend Gunner, who served in His Majesty's navy during The Great War. When Nick discovers that his father has been using his location on Greybeard Island to keep track of Nazi movements in the waters of the English Channel--and that he hopes to conscript Nick into service as well, he's ecstatic...until his father is summoned away to face some grim news.
Consequently...as so often happens in the great children's stories...Nick and his young sister are parent-free...left to the care of family friend and pub keeper Gunner.
Left to their own devices, Nick and his sister, with Gunner along as chaperone, discover a treasure chest in a cave along the coast, then witness a monstrous Nazi U-boat surfacing just beside their sailboat. Nick, urgently wishing to gather information for his father's contact, Winston Churchill, lassos the boat's periscope, resulting in a ferociously fast tow around the island, to the castle of the mysterious Lord Hawke.
And that's just the beginning! I haven't even mentioned Billy Blood, the pirate from the past trying to get ahold of the treasure, which is, in fact, a time machine built by Leonardo da Vinci. Believe it.
Seriously, there is a LOT going on in this book! And beyond the fact that I don't want to give too much away, I simply can't do it justice. I haven't even touched on the naval battle, the kidnappings, the run-in with the Nazis, and all manner of adventures and thrills galore. If I let it, this little summary could go on and on
and on
. Your time would be better spent reading the book.
Beyond the truly excellent plot, Nick himself is a truly likeable hero: resourceful, compassionate, brave, and loyal. This book made me wish I lived on Greybeard Island in 1939, just so I could have known him and tried to tag along. I can't wait to read the second book in the series:
The Time Pirate
--you can just tell by the cover that it's gonna be good. Bravo, Mr. Bell! If I could, I'd give you a 21 gun salute!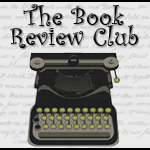 Click icon for more
book review blogs
@Barrie Summy