I have mixed feelings about May--school is winding down and summer is gearing up. We're not tied to a schedule, but that means there's a lot of potential for 'dead time'. My kids wait all year for summer but then they have
nothing
to do. Sigh. So I'm counting my days, treasuring my alone time, and storing up my patience reserves. (I don't know why I bother--they'll be depleted within the first week--maybe even the first day of summer vacation). But it's Wednesday, so that means...another get together of Barrie Summy's Book Review Club!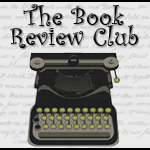 Click icon for more
book review blogs
@Barrie Summy

The book I've chosen for this month's Book Review Club is a comfort read:
Murder Boogies with Elvis
by Anne George. I've read it several times (along with the
other seven books in the Southern Sisters mystery series). This time I read it mostly outdoors in the last gasp of spring here in south Texas.
Patricia Anne Holloway and Mary Alice Crane are sixty-something sisters living in Birmingham, Alabama and occasionally stumbling over dead bodies. Patricia Anne is a petite retired schoolteacher and relatively normal. Mary Alice is six feet, two-hundred fifty pounds of firecracker. And their relationship is pretty darn perfect. Patricia Anne puts up with alot but gets her shots in with little sarcastic gabs that are lost on Mary Alice. The world Anne George has created is one I'd happily fall into.
In
Murder Boogies with Elvis
, Patricia Anne and Mary Alice are attending a fundraising concert to restore Birmingham's Vulcan statue. (It sits in Vulcan Park,
[image]


overlooking the city, an apron shielding the city from some frontal nudity but exposing some steel buns in the back. A few years ago, we were driving through Birmingham, and I insisted my husband stop to let me take a look.) PA is escorted by her husband Fred, MA is accompanied by the man she plans to marry in a month's time, Virgil Stuckey. Part of the concert includes a Rockettes-style line of Elvis impersonators, including Virgil's son and son-in-law.

During the high kicks, one of the Elvis' is stabbed and tumbles down into the theater's orchestra pit, right in front of the sisters. Their connection with two of the Elvis' naturally keeps them fascinated and involved with the murder, not to mention the mystery surrounding the identity of the murdered Elvis. Add in the tensions involved in meeting your future in-laws, a trip to the police station--in handcuffs, and a six-foot tall molting grizzly bear, and you've got yourself a good ole Southern comfort read. So sit back, have a glass of Coke with ice (as Patricia Anne would do), and enjoy! Before long, you'll be looking for the other seven books in the series.*

* This is the final book in the series--Anne George passed away after writing this one.