Any longtime reader of this blog knows that I
adore
Mary Stewart. She was one of the first authors of romance I ever read, and she is still, after many, many books and many, many authors, my favorite. I have read all of her romantic suspsense novels--I believe there are fifteen--and I own most of them, the bulk of which are used-book store copies with fascinating covers from the 60's, 70's, and 80's. Several though, are falling apart, and while I intend to hang lovingly on to them, I am slowly supplementing my collections with the latest editions.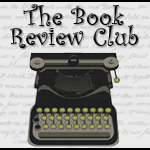 But I digress. This post is only about one Mary Stewart book, arguably my favorite. I'm reviewing it for Barrie Summy's Book Review Club. Click the typewriter above to link over to Barrie's blog and read a collection of other reviews by a collection of other excellent reviewers.
Book of the Month....(insert drumroll here)...
This Rough Magic
.
The title is taken from Shakespeare's
The Tempest
, and there is much mention of the play in the book, with the characters hypothesizing that Corfu (the setting of the book) is in fact the inspiration for the setting of The Tempest.
I digress again.
Who can I thank for introducing me to this book and Mary Stewart in general? My mom, who is a big fan herself--Ms. Stewart is also her favorite.
Quick Summary: Struggling actress Lucy Waring has left London at the invitation of her very rich, very pregnant sister to spend time on her husband's family estate in sunny Corfu. Fully expecting to do nothing more exciting than sunbathe and explore, she is unprepared for the mysterious neighbors and the grim coincidences that cross her path. She soon finds herself embroiled in a nasty scheme of smuggling and murder, with a thrilling little bit of romance on the side.
I know, I didn't give you too much to go on, but I don't want to give anything important away--this is why I don't care too much for blurbs.
What I will tell you is what I loved about it! So, so many things! The setting, in lush and exotic Corfu, the Shakespearean tie-ins, the dialogue--
brilliant, simply brilliant
, the swoon-worthy hero, Max Gale. Ms. Stewart, considered by many to be the mother of the modern romantic suspense novel, can get you on the edge of your seat with just a smattering of words and she can paint a crisp, almost tangible picture with stunning realism. I remain in as much devoted awe today as I was twenty-five years ago when I read this book for the first time.
And I am not the only Stewart devotee. Julie and Jennie are sisters who maintain a gorgeous
website
devoted to Mary Stewart and her spell-binding novels. I encourage you to click over to 'Extras' and view the slideshow showcasing a selection of Ms. Stewart's cover art over the years.
And, of course, I highly recommend
This Rough Magic
, or really any of Mary Stewart's romantic suspense novels. You simply cannot go wrong.