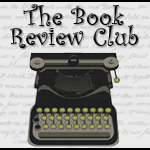 You're probably thinking that it's about time for another book review, right? And, seeing as it's the first of the month, I am obliged to offer one up in honor of Barrie Summy's Book Review Club! This month's pick?
Super in the City
by Daphne Uviller.
*New feature* In case you're interested in how this book got chosen, I'll tell you. I stumbled across a 'cover story' post about this book on Melissa Walker's
blog
, and immediately went in search of it. I then proceeded to read it and love it.
If you've been here before, you know that my tastes tend to run to light-hearted, funny, witty, often outlandish reading material, and this book is right up my alley. Let's get a quick summary out of the way and then I'll dish on my why I loved it.
Zephyr Zuckerman (don't you just LOVE that name--you just know she's something special) is caught in a ginormous rut. She is the fifth in a quintet of uber-talented friends, and her life is going nowhere. She's dropped out of med-school, balked at law school, is currently unemployed, and still obsessing over a sleazy ex-boyfriend. So, when the superintendent of the building her parents own gets arrested, it is casually suggested that she take on the job. From there on out, the plot spirals crazily, hilariously, unbelievably around the Mob, the FBI, and an exterminator, with Zephyr as the zany vortex, until it all ties up perfectly in the end.
Okay...why did I like this book? Many, many,
many
reasons. First of all the plot is unexpected and fun, the characters are perfectly drawn individuals, and both prose and dialogue is wickedly clever. I'm including a small excerpt--just to give you a taste:
Zephyr: "...they should stay back in Idowa. I mean Idaho."
The exterminator grinned. "You don't know the difference between Idaho and Iowa."
"Of course I do." I sneered unconvincingly.
"Where's Idaho?"
"I can't
explain
it."
[trimmed some]
"What...? Why are we--this is ridiculous!" I waved my hands as if to erase the conversation.
"I'm from Idaho," he said victoriously.
"You are not." I inspected his face for signs of Idaho-ness...
He looked directly at me and before I could stop myself, I pictured myself kissing him.
(Me again) And I admit I cut out a little, but this segues nicely into another of Zephyr's quirks that I found hilarious and a little endearing. Despite the fact that she's still mooning a little over her ex, this doesn't stop Zephyr's imagination from delving into descriptions of potential offspring, honeymoon locales, and lifelong togetherness the moment she meets a man. Any man.
I adore Zephyr's imagaination, her wild collection of friends, her quirky view of life, and her story. I truly hope there might be another installment.