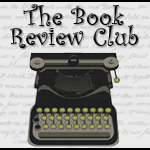 Seeing as today is the first Wednesday of the month, you will not be surprised to see another installment of the Book Review Club, lovingly dreamed up by the woman who makes us all want to live in San Diego,
Barrie Summy
.
My book this month?
Audrey, Wait!
by Robin Benway.
Let me just say that that I LOVED this book. Love, love, loved it! The minute I finished it probably two weeks ago, I knew that this was going to be the book that got the spotlight at the Book Review Club.
So, first things first, a short summary. (And if you know me, you know this will be very brief). In a nutshell:
High-schooler Audrey Cuttler (Honestly, I had to check the website for her last name.) just broke up with her boyfriend, a singer/musician in a wannabe rock band. What she doesn't know, until she hears it on the radio, is that he wrote a song about those last awkward moments, and with the help of a 'guy who knows a guy', got it on a local radio station. The story follows what happens as the song goes big (Billboard charts big), turning Audrey into an media sensation, wreaking havoc on her new love life, her relationship with her best friend, and her sanity.
Now granted, the premise of this book is great, and I think it would make for a great movie, but it wasn't the reason I loved this book. I LOVED this book for the characterization, for the friendship between Audrey and Victoria, her best friend. This book had a lot of dialogue--a whole lot--and seriously, it was the best dialogue I have read in a long time. It was so real and so funny and so very clear that these two characters were perfectly developed, likeable, totally cool chicks.
And that's to say nothing of the dialogue between the other characters. I loved the mom and dad, and the new boyfriend material (no spoilers...) I read this book as a library book, but I plan on buying it as a writing textbook of sorts...a lesson in great dialogue.
So...if you're interested in a fresh, funny, crazy-wild ride of a story from an awesome new voice in YA fiction, I urge you to check out Robin Benway's debut,
Audrey, Wait!
For more fun, check out the Audrey, Wait!
website
to see the winners of the video contest that let readers recreate the theme song from the book. Or get the soundtrack.