First Wednesday in March, and that means that once again, it's time to talk books.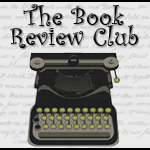 Click icon for more
book review blogs
@Barrie Summy
This month's pick is kind of coincidental. I don't even remember how I stumbled over it...maybe on someone's blog, possibly on Amazon in the Customers Who Bought This Item Also Bought section In any case, I bought it for the blurb and the reviews, which hinted at a fun, frothy debut. I'm a big frothy fan. So, it was just a coincidence that I stumbled onto it, and it was just a coincidence that I was so busy and frazzled and distracted that I wasn't in the mood for the book I was already reading. So I snuck it into the line up, and it was perfect.
Now I should probably tell you what it is...
Today I'm reviewing
The Espressologist
by Kristina Springer.
Jane Turner is a seventeen-year-old barista who's been sizing people up based on their coffee drinks. She keeps a notebook under the counter and when someone orders, she assesses their personality and records it in her notebook. Soon she's able to predict what new customers will order based on a first impression.
Everything is going great until Jane's boss finds out about the book and decides to exploit Jane's little parlor trick to boost shop sales. He sets her up with a flashy red apron and a little table by the counter and tells the customers that--after they purchase their drink--they should let Jane know their name, their favorite drink and an interesting tidbit about themselves. Jane enters the info into her laptop and promises to call or email if she can match them up.
The promotion is so successful (and Jane's match-making record so impressive) that customers are lining up outside the door, waiting for a chance to see her. It attracts the attention of the local news channels and a popular morning program that decides to film a show watching Jane at work. But can Jane work under pressure? And is she willing to give up on her own crush to be successful?
Sounds fun and frothy, right? It doesn't disappoint.
Most of all, I loved the idea of this. The character descriptions Jane matched with each drink were fun and creative, as was the pairing of drinks/individuals.
Medium iced vanilla latte
Smart, sweet, and gentle. Sometimes soft-spoken but not a doormat.
Loyal and trustworthy. A good friend. Decent looks and body.
Medium dry cappuccino
Smart and simple. Fit and fairly good-looking. A little timid and soft-spoken but probably a powerhouse if ever tested. A good friend.
I could imagine this as a stellar coffee shop promotion, and it was fun being inside Jane's head. Ironically, my only complaint is what drew me to this book in the first place: it was a quick read. I thought the story could have been expanded to up the romance factor for Jane herself and maybe even include a couple of subplots. But then I might not have picked it up, so I'm delighted with it just the way it is.
Makes me wonder how Jane might size me up. My order? A grande skim chai tea latte.
And don't forget, if you're interested, my
giveaway
ends March 7th.