Either consciously or coincidentally, I have lately found myself reading fiction set in the 1920's and 1930's. I've recently read
A Trace of Smoke
by Rebecca Cantrell (a mystery thriller set in 1930's Berlin),
Stalking Ivory
by Suzanne Arruda (a mystery set in British East Africa in the 1920's) and
Royal Blood
by Rhys Bowen. And I would recommend any of the three. But for this month's review, I've chosen
Royal Blood
.
Royal Blood is book four in a series that began with the very enjoyable Her Royal Spyness. The premise is that Lady Georgiana (Georgie), while being thirty-fourth in line to the British throne, is very near penniless and living in 1930's London. She's not interested in marrying any one of the moneyed acquaintances, family friends, or distant cousins being thrust upon her, and yet she's not cut out to work as a commoner (not to mention the fact that jobs are scarce). She is, however, a favorite of Queen Mary, and occasionally given the odd job that throws her into glamorous company and very often, a murder mystery.
In
Royal Blood
, the queen requests that Georgie attend the wedding of a princess of Romania, who just happens to be an old school friend of hers. A chaperone and maid are quickly lined up (Georgie doesn't have the funds to keep a regular maid), and off they set across the Channel and then across the Continent on The Orient Express. Shortly after arriving at the castle in the wilds of Transylvannia, the group is snowed in and strange goings-on start to put Georgie, her maid, and her companion (and her companion's companion) on edge. There's been a man climbing up the castle walls in the dark, a man leaning over her in her bed, and one lurking in the shadows of the castle. Amid the unsettling rumors of vampires and werewolves in the area, a murder occurs and things take a turn for the even-stranger.
I don't wish to give anything anyway, but this book--the whole series, really--has an excellent line-up of characters, a unique backdrop (sturdy British royals in Transylvannia!), a clever mystery, a dash of romance, and a dollup of humor. Very highly recommended. (And I LOVE the covers!)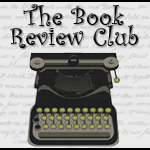 Click icon for more
book review blogs
@Barrie Summy