I'm actually a little relieved to have a book to review for this month's installment of Barrie Summy's Book Review Club, the first of 2010!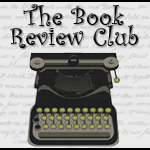 Click icon for more
book review blogs
@Barrie Summy

With all the crazy business of December and the holiday season, my opportunities to read were few and far between. But after the holidays, after the guests left, I treated myself to some time with a second pass library hold:
The Evolution of Calpurnia Tate
by Jacqueline Kelly. And, as you can probably guess...I LOVED it!
First off, let me just say a few words about this cover.
Yellow is a bit of a deviation--you don't find all that many yellow books on bookstore shelves; and yellow and
black
is almost one-in-a-million (particularly if there isn't a vampire, werewolf, or other paranormal element in sight), and as a result, it is so absolutely striking as to be irresistible. And the cut-paper style cover art is so detailed and clever, and captures the theme of the book so well...I'm just so impressed. You can definitely judge this book by its cover!
Okay, now that that's taken care of, we can move on to the summary:
It is 1899 in Fentress, Texas, and Calpurnia Virginia Tate is eleven years old, the only girl in a family of seven children. As might be expected, she's a bit of a spitfire and tends to do her own thing, such as sneaking off to float in the river while her family naps through the heat, or lopping off a 'sneaky inch' of her hair each week when her mother refuses to let her cut it short. She finds a kindred, curious spirit in her rather reclusive grandfather and spends the summer learning about nature, Charles Darwin, and new species while her needlework and cookery skills languish forgotten. Together she and her grandfather discover what they believe to be a new variety of plant life and quickly send off their findings to the Smithsonian. But with summer finished, Callie's mother seems suddenly to notice her lack of ladylike skills and begins pulling her away from her nature walks and experiments for the serious matters of housewifery. Callie's uncertain future begins to hang heavily in the balance.
This book--a debut, no less--was an absolutely lovely read! I enjoyed this book tremendously, from the sharp details of turn-of-the-century life in rural Texas (with no air-conditioning!!), to the small-town reactions to the latest inventions (from the telephone to the automobile to Coca-Cola), to the bits about Darwin and natural selection, to Callie's sweet-tart commentary on everything from mating cats to apple pies. Callie Vee reminded me quite a lot of Anne Shirley: a girl with a mind of her own, determined not to take the easy road but to find her own way. While the main storyline followed the changes in the life and thoughts of Callie Vee, Ms. Kelly included many, many interesting side stories to create a cozy framework, from the Fentress Fair to birthdays, Thanksgiving, Christmas, and New Years. Truly, it was a wonderful book. One of those I need to have in my own collection.
While I didn't want this book to end, I'm torn between really wanting a sequel and wondering if this is just one of those books that needs to stand alone. However, I would really love to read the story of Callie five or seven years down the road. With suitors and choices and all that. Much like
Anne of Avonlea
. Well, we shall see I suppose. I'll definitely be looking out for it!
Remember to click over to Barrie's website (on the typewriter above) for reviews of more great books!