Jingle bells, jingle bells! Jingle all the way...
Believe it or not, December is here, and along with it comes a flurry of activity: shopping, wrapping, baking, celebrating... For me, this is when my opportunities to read become few and far between. Actually, this has already started happening, and so I've gone back to a favorite author, whose books I own and have read many times.
I never get tired of re-reading them. So for this month's meeting of Barrie Summy's Book Review Club, I am reviewing Jennifer Crusie's
Fast Women
.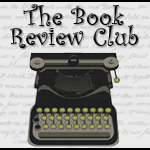 Click icon for more
book review blogs
@Barrie Summy

My love for Jenny Crusie started in a Target in Austin, Texas. I was browsing through the paperbacks and spotted the bright red cover of Welcome to Temptation, with that appealing apple and catchy title, and I couldn't help but pick it up. The blurb intrigued me, so into my basket it went, and the rest is history. I quickly tracked down her backlist and read them all and then, rabid fan that I was, I waited not-so-patiently for each new release.
Fast Women
is the story of a detective agency, a decade-old murder, and a entire cast of characters starting over. Nell Dysart recently got a divorce, needed a job, and walked into McKenna Investigations intending to fill their need for a secretary. Pretty much from page two on, all hell breaks loose. As part of her recovery, Nell steals a dog, inspires a warrant sworn out for her arrest, performs some sketchy undercover work, falls for her boss, sleeps with her boss's partner...you get they idea. And through it all, Crusie keeps it all whip fast, light, funny, and very appealing. And at the end, murder solved.
Crusie has a knack for developing smart, savvy characters who find themselves in really downright insane situations and still manage to keep their cool, not to mention their snarky senses of humor. As a writer (and a reader), it's impossible not to be impressed. Even more impressive is the extensive mentoring work Crusie has done for authors wishing to hone their craft. Her
website
is full of essays, and eventually she will be publishing, with sometime collaborator Bob Mayer, a He Wrote, She Wrote compendium of their different takes on writing elements and strategies. For a while, the bulk of this material was available for free online, and I printed out pretty much all of it. Definitely a good investment.
But I digress.
If you're looking for a snappy read with a little bit of everything, pick up
Fast Women
. Hmmm...that last sentence didn't come out quite the way I'd intended. How about
read
Fast Women. Or take your pick--any Crusie will do. Happy Holidays! And be sure to click through to Barrie's site to read some other great reviews.