Wow! It's finally October, and while that doesn't necessarily mean the temperature is dropping, I can still imagine that fall is creeping up on us. It is also high time for another meeting for another meeting of Barrie Summy's Book Review Club.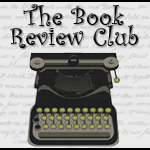 Click icon for more
book review blogs
@Barrie Summy

This month I'm reviewing
The Sweetness at the Bottom of the Pie
by Alan Bradley. Probably a good many of you have read this already. There was a great deal of hype surrounding this release, and it's long been sitting on my nightstand waiting its turn in the reading rotation. Well the waiting is over, and it is now time for me to add, effusively, to the hype!
Quick summary, without spoilers:
Flavia de Luce is an eleven-year-old firecracker who has a knack for chemistry (particularly poisons), a excess of curiosity, and a taste for revenge. When she literally stumbles over a dead body in the family garden, rather than being horrified, she's secretly thrilled at her luck. But when the police begin to like her father for the crime, she has no choice but to proceed with a separate investigation in search for the truth.
Armed with ample charm and spunk, Flavia steers her trusty bicycle Gladys through the town of Bishop's Lacey, the fields of Buckshaw, her family estate, and deeper and deeper into a mystery that involves a decades-old murder. She is resourceful, cagey, and quite the perfect heroine. One could well imagine Miss de Luce dueling with Miss Marple and emerging victorious.
If this isn't enough to recommend it,
The Sweetness at the Bottom of the Pie
further intriques with little nuggets of chemistry, a dose of philately (the study of stamps) trivia, and a beautifully painted backdrop of post-war Britain.
If you love mysteries, if you're fond of British cozies, if you're a proponent of girl-power, or if you're simply a lover of a well crafted story or even a collection of well-imagined metaphors, I recommend this book. And I highly anticipate its sequel,
The Weed that Strings the Hangman's B
ag,
to be released in March 2010.
Don't you just love those covers???
Be sure to click on the typewriter to head over to Barrie's blog and see this month's flurry of reviews.