Here it is, the first Wednesday in August, and time for another meeting of Barrie Summy's Book Review Club. (Be sure to click the graphic to pop over to Barrie's blog for a list of the other intrepid reviewers and the books they've chosen to review this month.)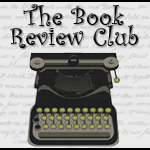 The book of the month--for me at least--is
The Finishing Touches
by Hester Browne. Let me just say that Ms. Browne has been among my favorites since I first read
The Little Lady Agency
several years ago. Then after that came
Little Lady, Big Apple
and
The Little Lady and the Prince
. The trio had me
completely
hooked, so I had high expectations for
The Finishing Touches
. True to form, I loved it--it was a perfectly cozy summer read.
To quickly summarize...
The Finishing Touches
is the story of how Betsy Cooper Phillimore found herself. Left on the steps of the Phillimore Academy, a posh London finishing school, in a Cooper's Marmalade box as a baby, Betsy was enthusiastically adopted by the school's owners. She was brought up alongside the girls at the school by her adopted mother Lady Franny Phillimore, never knowing the identity of her birth mother, but learning how to extricate oneself from awkward conversations, how to walk confidently in high heels, and how to choose a signature scent. But when it came time for her to attend the Academy, Lord Phillimore insisted it was 'not for girls like her', and feeling rather lost, Betsy fled to Edinburgh to pursue a math degree. Franny's memorial lures Betsy back to London, and the financial crisis at the Academy and a request from Lord Phillimore has her staying on for a fortnight to see if she can update the school for 21st century girls and possibly even finally discover the identity of her birth mother.
Of course there is a potential love interest--or two--and the usual wacky, well-written characters, but first and foremost,
The Finishing Touches
has that sort of everyday heroine you can't help but root for, particularly when she's regularly spouting off sensible, timely advice for every situation. The whole book--all of it--is charming. And as a bonus you'll come away with plenty of useful advice, like how to avoid lipstick marks on your stemware and how to break in new shoes. Consider it sort of a two-fer, and enjoy!