Here I am, back again, with another installment for Barrie Summy's Book Review Club. (Be sure to click the graphic to pop over to Barrie's blog for a list of the other intrepid reviewers and the books they've chosen to review this month.)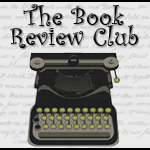 This month, I'm back to YA, with
The Poison Apples
by Lily Archer.
No pre-planning went into the reading of this book. I just happened to notice it in the library, with its Andy Warhol style cover and candy apple red page edging. And after reading the back cover blurb and the cover flap, it was simply too irresistible to pass up. I was not disappointed.
Quick summary: It would seem that Alice Bingley-Beckerman, Reena Paruchuri, and Molly Miller have absolutely nothing in common, other than the fact that they are recent enrollees of the expensive Eastern prep-school Putnam Mount McKinsey. Alice came from Brooklyn, the daughter of a famous writer, Reena came from sunny LA with her brother Pardeep, and Molly came on scholarship from a few towns over.
Very likely they never would have become friends. But they bonded over one very significant similarity: they all have stepmothers. Evil stepmothers. Alice's made her be the flowergirl in her father's wedding. Reena's is a buxom blond yoga instructor who wishes she was Indian and dresses the part, and Molly's is newly pregnant and wants her to give up her scholarship to come back home to help around the house.
The girls bond over the simple
wrongness
of the situation, with the story being alternately told in the first person narrative of each of the three girls.
This is from an 'Alice' chapter:
"We're the Poison Apples!" Reena declared. "We're a society of mistreated stepdaughters! And we're coming together to take revenge!"

Revenge.

The word sent shivers down my spine.

But I didn't know if they were bad shivers or good shivers.

"But it's the evil queen who gives the apple to Snow White," Molly pointed out. "Not the other way around."

"Okay, Miss English Lit," Reena said. "But think about symbolism. ... The apple represents our unlucky fates. It respresents our stepmothers' plots to ruin our lives. So we're reclaiming the apple. It's
ours
now."
The girls then proceeded to each take bites out of a Honey Crisp apple bought from a farm stand out on the highway in order to seal the deal. And so begin the plans for revenge...
What I loved about this book--besides the cover and the concept--was its quirkiness (Reena's stepmother wants a penguin, and so her father spends thousands getting her one and building an Artic-temp facility to keep it in and Molly's stepmother is, at one point, wearing a t-shirt that says, 'I'm not fat, I'm having ice cream's baby.') and the personal, sometimes angsty journey of these three strangers who gradually become friends. Plus, there is a bit of crushing on some very worthy boys, as there is in most YA books, and even the possibility of a sequel. This is a cleverly-penned novel that doesn't take itself too seriously, and there isn't a vampire in sight. Enjoy!