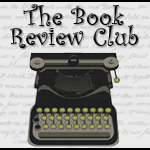 I am back with another installment in Barrie Summy's Book Review Club. And this week I have yet another awesome recommendation for all you bloggers looking for a good read.
This week's pick?
Revenge of the Spellmans
by Lisa Lutz.
This is actually the third book in the series, the first being The Spellman Files and the second The Curse of the Spellmans, and while I do recommend reading the first two books at some point or other--just because they're awesome--it's not absolutely necessary that you read them consecutively. But what can it hurt, really? If it's all the same to you, start at the beginning.
Okay, quick summary:
The story revolves around the super-quirky life of Isabel Spellman and her outrageously eccentric family. The Spellmans run a private investigation service, for which Isabel has worked since her teens, but after going a bit overboard on her last off-the-books investigation (See The Curse of the Spellmans), her life is in limbo. She's dealing with court-ordered therapy, her irrepressible (and highly exasperating younger sister), a very big and stressful secret, another off-the-books case, and a retired friend who's debating whether divorce is less painful than a move to Florida. Plus, someone is moving her car. Add in a huge helping of zany, oozing-with-personality characters and you have a quick and satisfying read.
Reasons I loved it:
First of all, the format is great. Much of the book is in he-said/she said format (can't think what that's called right now) in the form of therapy sessions, recorded conversations, and snappy references, and the dialogue is sharp, zingy, and very funny. The situations are unbelievable, and the pace is rather frenzied. Thinking back on the book, it almost puts me in mind, ever-so-slightly, of the old Disney favorite,
The North Avenue Irregulars
. When you add the appendices, which include character dossiers, and plenty of extra information, it feels almost like a kid's book, jam-packed with funny quips and tons of extras. Kudos to Lisa Lutz for realizing that some of us never grew out of those.
So...my recommendation is to read
The Spellmans
, then
The Curse of the Spellmans
, and then today's feature:
The Revenge of the Spellmans
. But, if you're pressed for time (or money), go with this one. Hard to say, but it may well be the best of the bunch. And...you really should get on the ball with this one before it gets made into a movie (Paramount has picked it up, and don't you want to be able to say, 'Oh, the book was way better than the movie!'???)